Dear Master,
In this article, we will be discussing The Law of Attraction Book, I recommend, to improve your ability to manifest, attract, abundance and put you on the right path to success.
Have you been wondering if the Law of Attraction is really a scam or if there some sort of secret missing ingredient to puzzle?
The Law of Attraction can definitely be tricky to master especially during the beginning stages of learning it(or any skill for that matter).
Don't get me wrong, it can be made very simple or very difficult. With the right coaches, the best books, and a really great foundation everything can be made simple and easy and even fun once you start to get everything!
Before, we dive into The Best Law of Attraction Book…
What Is The Law of Attraction
"As Above So Below."
The Law of Attraction is the law that governs the universe. What you focus on with your mind will grow and you will attract things of like nature that is within your mind. Whatsoever you believe you shall attract. According to thy faith so it is done. As a man thinketh in his heart so is he. Anything that you focus on create a thought or a memory in your mind. Your intent is then magnified which sorts and filters for things that are already inside your own mind. Which is why it's very important to replace "negative thoughts with positive" thoughts and you will attract money, your dream job, better love, or a higher spiritual growth,etc. 
The thoughts you think about grow and grow and birth to more ideas which then creates the outcome or the answered prayer. The answered prayer is the the things you have been thinking about.
If you have been thinking in a way that is destructive for a while then you will see this happen.
                          Job 3:25 
"For the thing which I greatly feared is come upon me, and that which I was afraid of is come unto me.
The above is when you are thinking in such a manner that you attract more and more fears. And then the thing that you have feared about has come upon you, means the very thing you've been fearing would happen has manifested. 
Moral?
Avoid thinking in a way that will lead you to the path of self-destruction. 
The Top 3 Law of Attraction Book
In this section, we will go over some of the best Law of Attraction Book to help you understand the law of attraction to a great degree and remove all the confusions. These books will perfectly explain how to manifest abundance, remove fears, success blockages, and help you create the life of your dreams.
Before, I thought the Law of Attraction was a scam because of when I read "The Secret" I was disappointed when millions of dollars didn't fall on my lap when I was thinking positive all day.
Now, we'll go over some of the best books to help you understand the Law of Attraction to a great degree and remove all confusions and doubts in your mind.
Dr.Joseph Murphy is a very popular author because of the wisdom of spiritual truths and the powers of mind. He is well known for writing The Power of Your Subconscious Mind . 
Now, I want you to imagine you now have the knowledge of your mind you can attract any desires what kind of life would you live?  The mind is a principle and you with The Power of Your Subconscious Mind you will discover how the mind works. The laws of the mind is the law belief itself. What you impress is expressed and manifested into reality. You will discover your Godlike power that is within you always listening to you. 
The mystics call your mind God because once you realize the laws of mind you will be able to manifest any desire you want. You must believe and faith in your mind of your ability to get the desire you want.
You have two parts of your mind known as "conscious" and "subconscious mind" sometimes referred to as the Male(conscious)/Female(subconscious) principle of your mind. By discovering the knowledge of how your mind works you will get full control over your reality. And you will discover you are a creator.
Highly recommend you pick up The Power of Your Subconscious Mind in order to fully understand the Law of Attraction at a much higher level. 
The Power of Your Subconscious Mind By Joesph Murphy is a prerequisite to understanding and mastering the law of attraction. Understanding the subconscious mind is one of the most important topics to master and I greatly recommend you start there before anything else.
In fact, even if you are not interested in the law of attraction, by learning the subconscious mind you can dramatically increase your ability to take actions in your life and make better decisions when you fully understand the laws of mind.
Click the link or the image above to get your copy of The Power of Your Subconscious Mind and you will learn how to activate unlimited power and wisdom of your subconscious mind.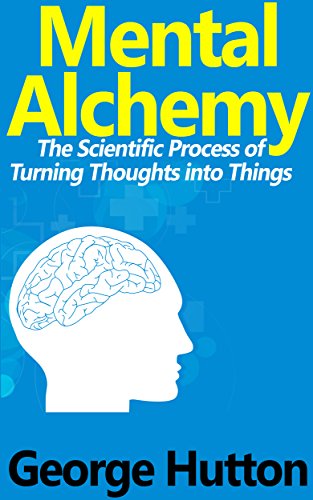 Mental Alchemy is one of the best law of attraction book you could ever read. Mental Alchemy is created by a master Hypnotist, master NLP, George Hutton. The universe we live in is a governed by rules and patterns that are invisible to the eyes. Just because we cannot see these rules does not mean they don't exist just like we cannot the electricity, yet, we know it is there. 
What makes Mental Alchemy one of the best law of attraction book? The law of attraction as it's usually taught is created to supplement the fact that people are scared and unwillingly to take risk and get their desires. When I first read The Secret, I was so excited and then instantly became disappointed when I became aware the millions of dollars I was dreaming and swimming in did not fall on my lap.
And I was still living under my mom's basement at that time. And mind you she was whining and complaining for me to get a job. But, I was like, no mom it's okay, the law of attraction has got my back and I will manifest all my desires.
Mental Alchemy is the NO BS pure scientific approach to manifesting every single one of your wishes you will learn how to use your mind in a way that naturally compels you to action and when you get really good at using your mind it may seem like magic. It's not magic, yet the results you will gain by learning how to use your mind will be.
In Mental Alchemy, you learn the Magic Tri-fecta of using your mind to manifest and attract anything you want. ANYTHING! Could you think about the things you want, right now, and as you begin to think of some of all those things you can fill your mind with excitement because the future is the present later. And you can rejoice to know all your wishes will be granted!
In addition, to learning how to use your mind you will receive powerful hypnosis audios to help mold your subconscious your mind to attract what it is you want. The subconscious needs retraining because of our past experience and these hypnosis audios in Mental Alchemy is designed to make the law of attraction easy.
So easy people will be jealous of you because you are getting all the good stuff and they are working hard, while, you are there just getting all the goods.
 Manifest Your Desires With Mental Alchemy Click Here or Above To Get Instant Access!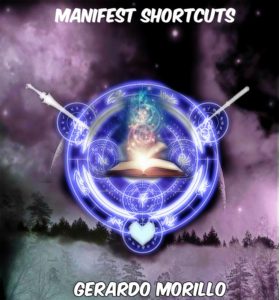 Last but not least!
Manifest Shortcuts by Gerardo Morillo is easily the best law of attraction book known to man, in fact, it might actually be the best ebook on the whole internet web! Okay, I am kidding 🙂 
Manifest Shortcuts reveals you the secrets of manifesting your desires by revealing to you the way the mind works. The mind has many laws and by discovering these laws you can materialize your desires effortlessly.
When you master the mind you can summon your magical powers of creation which is the very closest thing to having magic powers as you are going to get. And believe me, I spent years looking for magic powers.
Nothing I ever did seemed to work. After countless hours reading online, learning from movies, videos games, books, etc. nothing seemed to work and I was always stuck. I didn't understand why I couldn't get my self to do anything. Nothing I would work. I had a million and one problems and a solution to none. 
Imagine how awkward it is walking around the world afraid, unable to speak your mind, having your mind control you…
I tell you I couldn't do anything, without someone telling me the answers! I know it was that bad and painful. I never want to go back there ever again. And after countless hours researching and constant trial and feedback, I finally mastered the system. 
And now Manifest Shortcuts is your guide to help you walk through life effortlessly and help you control your reality with you being the master of your life. You will be a true creator in the true sense of the word.
You will gain the power of your mind to unlock your full potential in a way that serves you. And because you are here today reading this I know you are courageous enough to try manifest shortcuts today!
And it gets even better! 
Manifest Shortcuts will not only teach you the Law of Attraction, how to manifest, you will also learn many secrets of life that I've spent years of my life figuring out.
Manifest Shortcuts will remove the guesswork of not only the law of attraction and also life entirely!
It's almost unfair to me, after spending countless of years suffering, pain after pain, that you get the solution to all your problems for a measly $2.99 and save you a whole heck load of time.
But, alas, I do it for the Glory of the God(or the universe if you prefer).
Manifest Shortcuts is the best law of attraction book you will discover how to manifest and learn the secrets of life. (I might be a little bias)
Take The Guesswork Out of Life With Manifest Shortcuts Today
What Are You Waiting For?
Your Life Starts NOW!