I've been dreaming of going somewhere far far away where no one knows my name.
Then a kid approaches me with me wearing my trench coat, black beanie, looking like a character from Final Fantasy.
The kid tells me Hey, Mr. I got chocolate bars.
So I ask. How much?
The Kid: $10 a pop.
Holy sweet mother. $10 pop? (thinks in head)
I bought one to boost the kid's confidence and give him some momentum as a fine salesman he will be one day.
I have a slight edgey, bad boy look, but deep down I am really a kind soul.
How can I not? With all the suffering I endured for many years. My empathy levels are out of this world.
They will never know that who they just speak to is a Man of God.
But, before they can even figure me out or I create enough rapport so we can be comfortable around each other.
I am gone.
But, they will always remember that man. Something was different about him.
He didn't talk much, but he never did any wrong. I would like to see that man again, something was just different with him…
But, before they even get the chance I am gone like the wind. Without any clues.
So, I move to the next town and repeat the same process again. With my new information, I picked up from the last storyline I can even make rapport faster this time around.
However, one thing about rapport is because in my head I've already seen the future I think they are somehow comfortable with me in this moment.
In other words, I am years ahead, already seeing us as friends, but here looking at me like who the fuck are you.
A man like me can't stay anywhere for too long.
I am left wondering if rapport is something I can accelerate or not. With the tools and arsenals, I have my disposal to make people fall in love with me it should be cake..
It still seems like rapport is something that must be created through a series of events.
Which is rather unfortunate.
Because the typical way of building rapport is the long roundabout awkward phase. Day 1, Day 2 , Day 3 , Day 4, and so forth. Each day is a sequence of awkward days arriving until the relaxation occurs.
And before they know it I am gone.
I could never stay anyway for too long.
Who was that man? Will we ever see him again?
Probably, not.
I already moved to the next town seeing what kind of story I can create next.
Still practicing creating the storytelling timeline.
With just a bit more practice I will be able to create any story I want.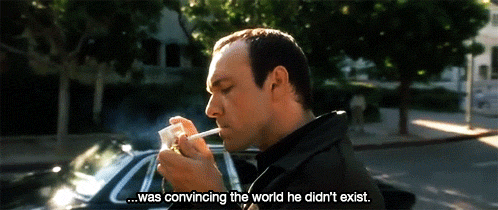 Manifest Shortcuts is a book I've created to help you manifest your dream life. Everything you wish to achieve will be done using your mind. When you buy your copy today you will discover the power within waiting for you to return back to the throne. Once you release this power, you will be free. You will do things you never have done before. You will say things you never said before. But, most importantly you will discover the beauty in you. It's there waiting for you.
Learn More About Manifest Shortcuts